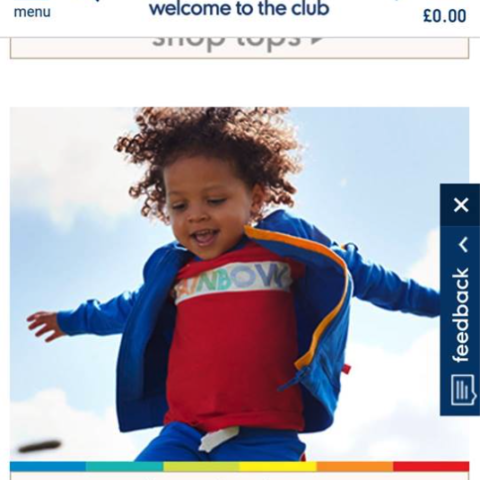 LITTLE BIRD- MOTHERCARE
Neo-Rae shines bright in the fabulous Little Bird clothing range by Jools Oliver at Mothercare.  He had a fab day shooting for the you tube video and the catalogue #teamlacara #proudagent
https://www.mothercare.com/clothing/little-bird-by-jools-oliver/
My autumn collection has been inspired by outdoor adventures, think imaginative play, building dens, camping out and playing made up games with friends and siblings. I really love the badging details on this seasons collection, it reminds me of my days as a brownie, collecting new badges and sewing them on- something I'm now doing with my own children.
My newborn range is 'a little bit of Little Bird' when your baby is so tiny and precious and you want something a little softer. I adore the knitted all in one with sweet rainbow design, it's a touch of retro, classically cute and super soft.
Lacara work with lots of major brands, our kids feature in Mothercare, Next, Tesco, BT, Natwest, Rocco Clothing, Sainsbury's, Marks and Spencer, Smyths toys, Vauxhall, Sky, Disney, Lucozade, Bently, Hannah & Tiff, Rachel Riley, Studio 24, Wickes, Heathrow, comic reliefe, AHF Furniture and the list goes on!
Would you like your baby to model for catalogues and TV commercials? Does your baby enjoy lots of fuss, attention and the camera? If so Apply to join our growing team
#TeamLacara
Lacara child model and talent agency is FREE TO JOIN!- Apply online now!
https://www.lacara.co.uk/become-a-model/apply-now/
Lacara do not charge any yearly fees, upfront fees or web inclusion fees. We are a completely free to join agency. Please read our FAQ page for child modelling advice.
Professional model portfolio's are not required to apply. We are happy to accept good quality photos that are clear and natural. You will find  guidelines of the do's and don'ts for successful photos on the apply page.
Child models that are accepted onto our books can take advantage of our 'mini portfolio' offer.  Even though portfolios are not required to join Lacara child modelling agency  it is a great opportunity for all aspiring child models to gain experience from the photoshoot and meet the Lacara team.  If you feel your child would benefit from a portfolio we are happy to help and offer our services. Please take a look at our portfolio page for more information about this service.